Welcome to the updated MAGIC ATTIC store!
My name is Maria Lillepruun. I am a mixed media artist, scrapbooker and educator. I am also the creator of the Magic Attic Design brand and the owner of the www.MagicAttic.eu online store.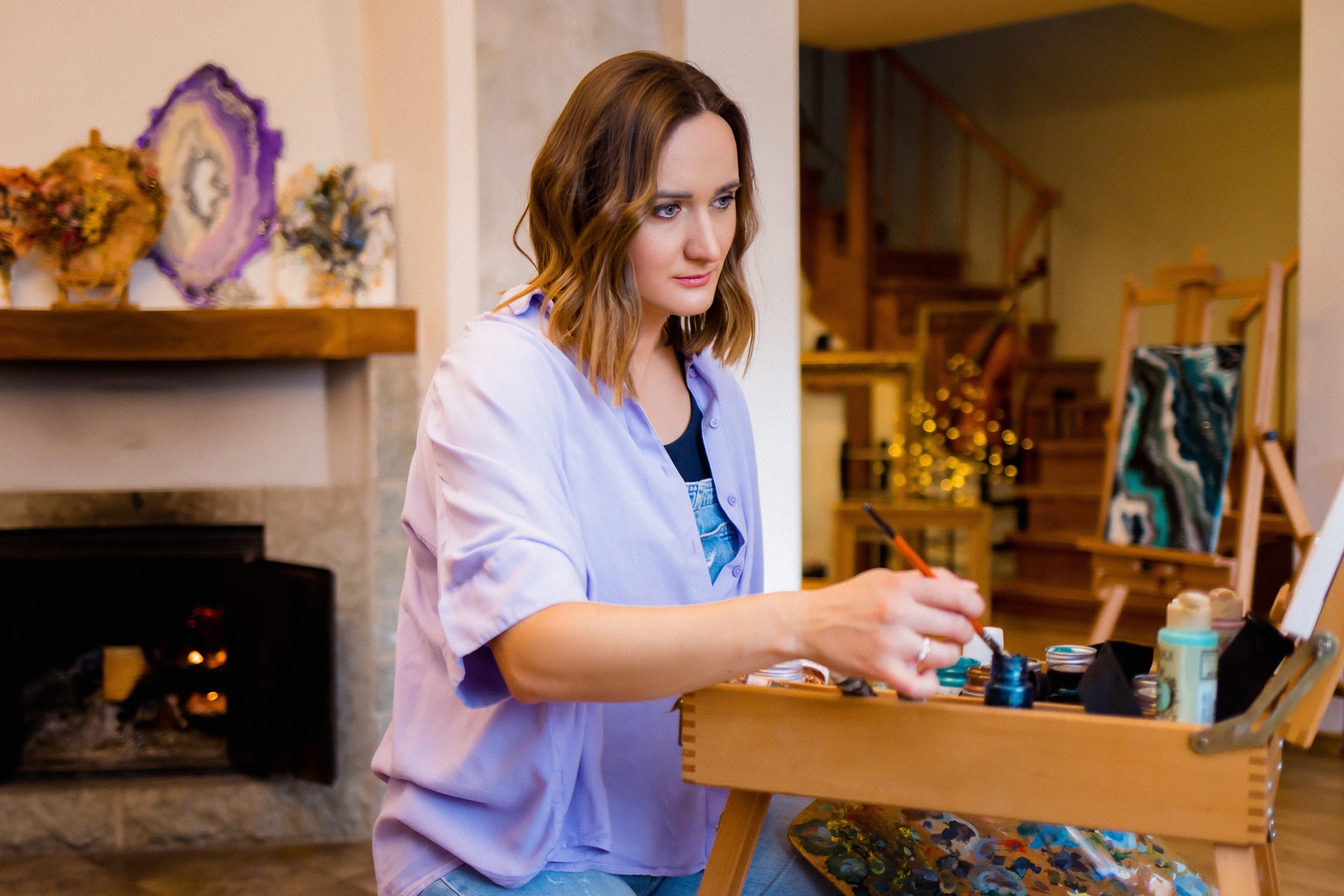 When establishing the Magic Attic store and creating the product range, I set a goal to offer Estonian paper artists high quality at an affordable price. Thus, the product range consisted mainly of scrapbooking and mixed media goods of the famous Ukrainian brand Fabrika Decoru. In the last year, I was forced to stop deliveries of goods from Ukraine. Magic Attic will no longer bring Fabrika Decoru products to Estonia. In the OUTLET section, you can find the remaining products at a very favorable price! Feel free to use the last chance!
The main focus of the store is now on art and crafts made under the Magic Attic Design brand. In the shop you can find my mixed media interior objects, notebooks, parking clocks, greeting cards and jewelry. In addition, you can buy beautiful felted scarves made by my mother, a skilled wool master. A little later, Resin Art paintings and room decorations will be added. These items would make great gifts for yourself or your friends who appreciates crafts!
Soon, a section will be added with a list of possible commission works.
The invoices come under the name of Felice OÜ (reg. 11534397), which is the Estonian company managing the www.MagicAttic.eu online store.