Soodus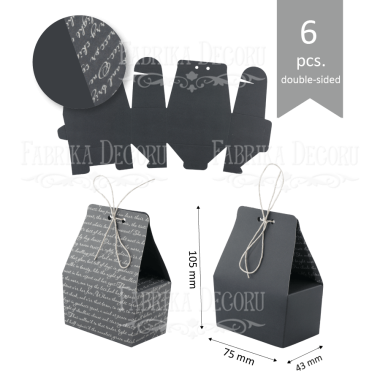 Set of cardboard blanks for gift wraps making (gift boxes, bonbonnieres, cap cakes wraps, etc).
The blanks are made of high-quality, environmentally friendly cardboard with a density of 300 g/m2. There are 6 similar shapes in the set. The assembled shape can be decorated by scrapbooking paper, using paints, stamping, decorative elements, fabric, ribbons, and other decorative materials.
Features:
• Size:75х43х105 mm
• Cardboard with a density of 300 g / m 2.
• The set contains 6pcs;
Manufactured in Ukraine, by "Fabrika Decoru"