Soodus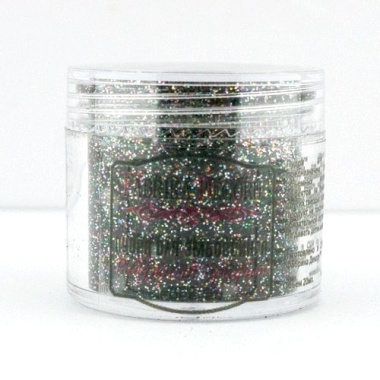 Embossing powder with glitter is designed to create volume images and effects on paper, cardboard other hard surfaces. Embossing powder with glitter of tm "Fabrika Decoru" can be applied with a stamp on any clean, non-greasy surface, using the slow-drying inks for embossing or glue, texture paste or medium that you previously applied through a stencil.
Use a hot air gun for embossing to the complete melting of the powder. As a result, you get a volume image.
Features:
Non toxic.

Do not give to children below 14 years.

Produced in USA for tm "Fabrika Decoru".

Vol 20ml.