Soodus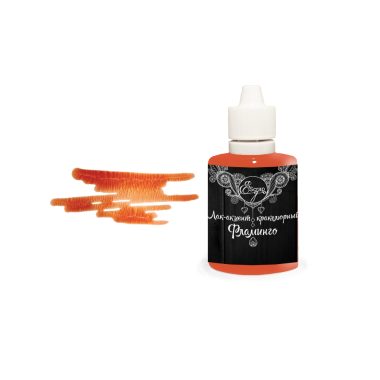 Crackle accent is a colored, semi-transparent crackle varnish by TM "ScrapEgo" (Ukraine). It is an ideal assistant in creating decorative craquelure on a chipboard, wooden figures, die cuts, everything that requires fine work and utmost accuracy. The convenient dropper nozzle allows you to create fine lines and graceful accents, and the liquid texture of the varnish lays down evenly.
Easy to apply to paper, cardboard, fiberboard, wood and prepared (coated with non-porous, chalk-free acrylic paint or medium) glass, ceramics, metal, plastic, etc. If you apply varnish on glossy surfaces, it is recommended to prime them.
Apply in a layer up to 1 mm. Drying time is from 10 minutes to 1 hour, depending on the base and the thickness of the applied layer.