Soodus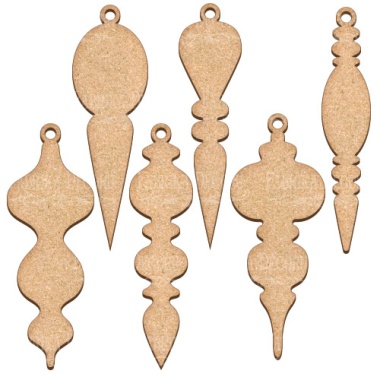 Christmas figurine kit for decorating
The figurines are made of 3mm thick MDF which does not require additional sanding. The mini figures can be painted with acrylic paints, gouache paints, other media or decorated with scrapbooking paper.
IMPORTANT! Do not break the elements out of the base. Carefully cut the elements at the attached points.
SIZE: 25х120 mm, 30х120 mm, 30х120 mm, 45х120 mm, 45х120 mm, 40х120 mm.
Made by TM Fabrika Decoru, Ukraine