Soodus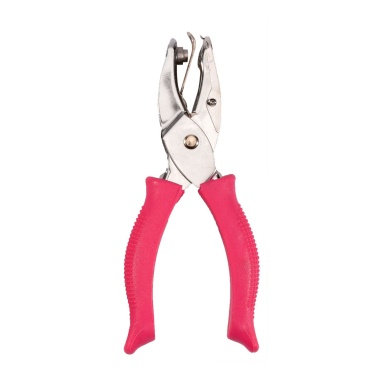 It is easy to cut shapes with this handy punch. The punch works like a pair of pliers, cutting small figures in a smooth motion. Decorate your projects with this fun hand punch!
The hand punch is easy to operate thanks to the soft grip coating of the handles. The figure punch works perfectly time and time again and consistently delivers beautiful cut-out forms such as cardstock, scrapbook paper, vellum or milk glass paper and more.
Properties:
Suitable for paper up to 160g/m2

Size of the punched round figure: 6 mm
Tip: To sharpen the punch, it is best to punch through aluminum foil a few times. The punch becomes as sharp as new again!