Soodus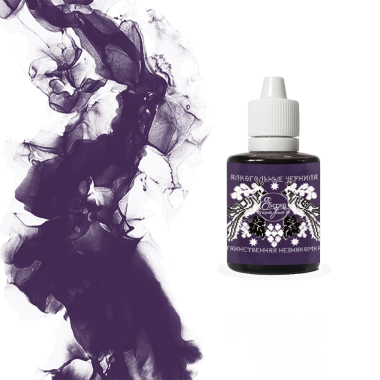 Alcohol inks "Scrap Ego" are semi-transparent vibrant inks on alcohol basis. They are fast-drying permanent inks that are great to use on any hard, non-porous surface including Yupo paper, glass, metal, plastic, acetate sheet, foil, ceramic, stone, leather and polymer clay. Alcohol inks are waterproof, adding to its durable properties.
Unlike acrylic paints, however, alcohol inks can be "revived". This means that when dried ink comes into contact with fresh ink or pure alcohol, it reacts and can be further processed. In this way, different techniques are possible. To solve and blend the inks together, you can alo use the special alcohol thinner.
Please protect your hands with rubber gloves while using the alcohol inks. Do not breathe in or drink them. If you don't have the possibility to work in a well ventilated room, a respiratory protection is recommended when working with alcohol ink art. The inks are flammable, so do not use near open fire. Please see a doctor if the inks get in your eyes, nose or mouth.
Volume: 30 ml
Produced in Ukraine.