Soodus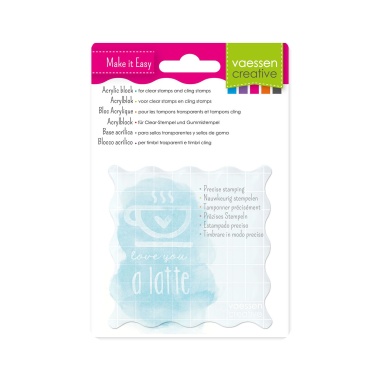 This transparent acrylic block 9x9 cm is suitable for the use of clear stamps or cling stamps.
The transparent block allows you to see exactly where the print comes from.
Stick the stamp with the smooth side on the stamp block.
You can clean the block with the stamp cleaner or with soap and water.