Soodus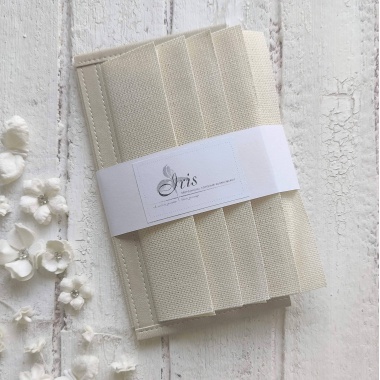 Album spine (without the sheets and the cover).
HIGH QUALITY HANDMADE!
Spine height - 15,4 cm. Suit 15 cm high album sheets.
Spine width - 6 spreads, the distance between the sheets is 1,2 см.
Textile details - beige double-cloth fabrics.
Sheet divider material - dark beige faux leather

.