Soodus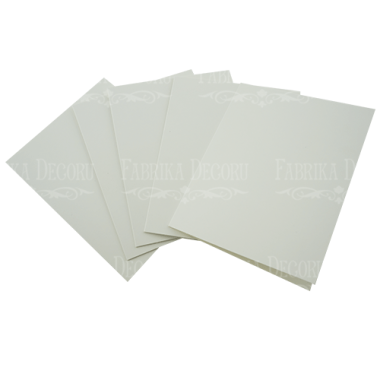 The set of blanks made of high-quality single-side coated cardboard to create your own greeting or invitation cards. The blanks can be decorated in the mixed media technique by using paints, pastes and mediums by Fabrika Decoru, as well as decorated with scrapbooking paper, chipboards, flair buttons or chipboards.
The card created by your hands will be the special, original and cute gift for a child, loved one, colleague or even your boss.
Features:
- the set contains 5 blanks
- size 12cm x 15cm
- cardboard density 300 g/m2
- one side of the blank is glossy, the other is matte.
Made in Ukraine by Fabrika Decoru