Soodus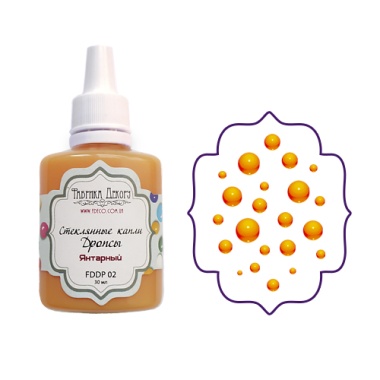 Liquid "glass drops" are contoured water-based adhesive. Odorless, non-toxic. It is used to create the "glass drops" effect on any surface(paper, cardboard, cloth, wood, ceramics, glass, plaster, candles). Apply using the built-in dispenser. After drying drops retain their volume. Time of complete drying of 8-10 hours.
Features:
Do not give to children under 14 years. Do not eat.

Store,carryand use at temperatures above 5Cdegrees.

Volume: 30 ml.

Produced by tm "Fabrika Decoru", Ukraine.

Warning: do notusea hairdryer to dry —dropslose their shape and shine!
Please note:we are not able to shipthis productwhen outside temperature is below 00C.