Soodus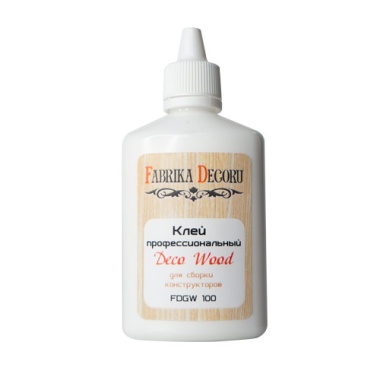 Professional glue "Deco Wood" is designed for gluing dense cardboard, fiberboard, plywood, chipboard accents, and wooden elements. It is also perfect for veneering and laminating. The glue can also be used for secure bonding of wood joints such as mortise and tenon, dovetail, etc. After drying the glue becomes transparent. It is waterproof and has good adhesion.

How to work: The surfaces to be glued must be clean, dry and free from grease. Apply a thin layer of glue to one side. If necessary, correct the position of the parts, and press them together.
Features of use:
Odorless, non toxic.

Storage conditions from +5°C to +30°C.

Do not freeze.

Do not transport at temperatures below 0°С!

Keep out of the reach of children.

Volume: 100 ml.
Manufactured by "Fabrika Decoru", Ukraine